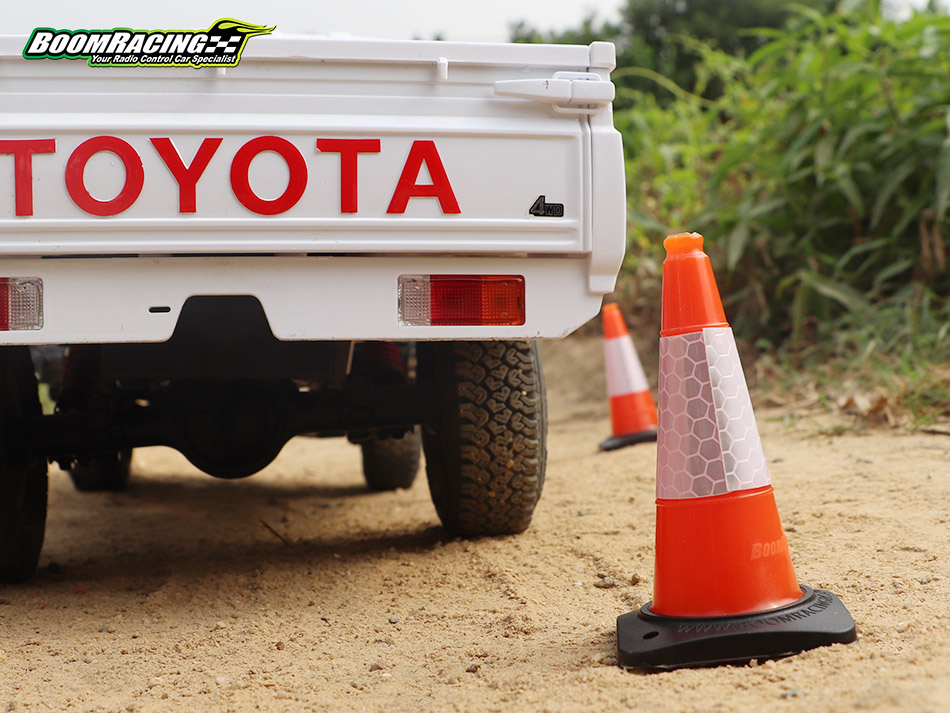 Boom Racing 1/10 Scale Rubber Traffic Cone
Boom Racing releases 1/10 realistic scale rubber traffic cone with reflective decal.
The new 1/10 real rubber traffic cones (10pcs) comes in two pieces. Base is molded with a harder rubber and the cone has the same texture as 1:1 cones.

It is designed with anti-slip base to hold on a 45 degree angle.

This is the perfect accessory to place on a comp course. Great for gates and trail markers.
Part # BRSCAC301