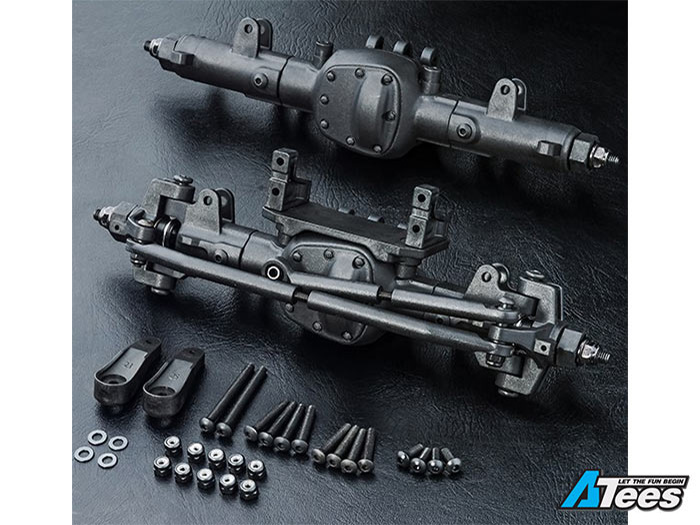 MST 1/10 CFX/CMX Front & Rear MSA Crawler Axle Set
MST released their MSA axle packaged as a front & rear axle set. Great for Defender D90 & D110 or 1/10 narrow custom builds.
Factory information: MSA front and rear axle.
Part # MST/210573.
Specs: Width are hole to hole 157mm, total 185mm.
Includes: 2x bevel gears and input shafts, front and rear driveshafts, servo horns, steering links, C-hub, knuckles, lockouts, servo plate, link mounts and hardware.
MSRP US$94.90