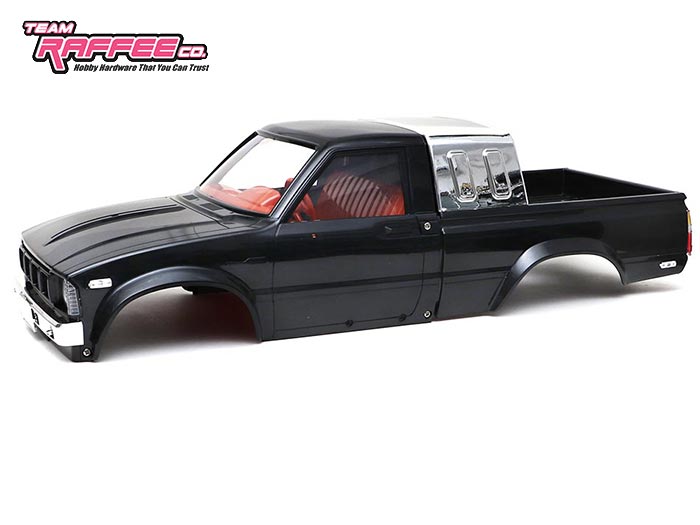 TRC 1/10 4x4 Hilux Pickup Truck w/ Full Interior Black Edition
Team Raffee Co. releases all new Black Edition Hilux 4x4 pickup truck. Now available on ATees.com.
After releasing the white pickup version, Team Raffee Co. releases the black version.
Comes with full interior, window wipers, side view mirrors, side step and hardware to install.
Includes:
Hard Body (Cab & Bed)
Full interior
2x Side step
2x Wiper
2x Side mirror
Window
Hardware
High quality decal sheet
Size:
Wheelbase: 287mm
Length: 485mm
Width: 192mm
Height:153mm

Comes in black plastic.