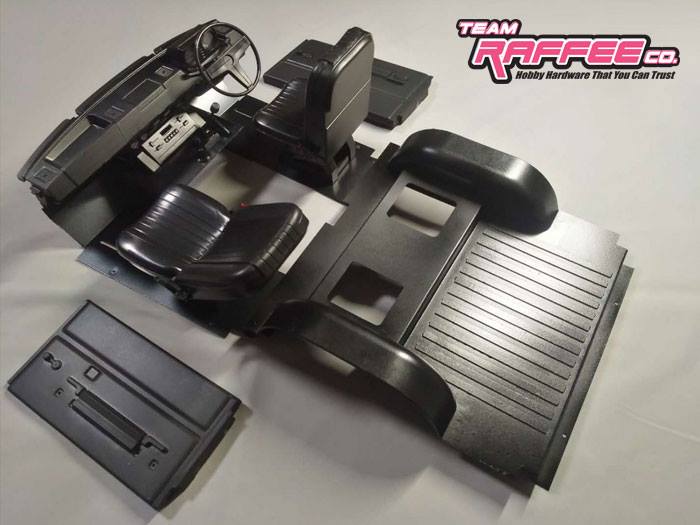 TRC 1/10 Interior for Rover SUV & Cherokee Hard Body
Team Raffee Co. is releasing two new interior sets for the Rover SUV Gen 1 and Cherokee 4-door hard bodies.
Two versions are available. The basic version fits both 1/10 Rover SUV Gen 1 hard body and 1/10 Cherokee 313mm 4-door hard body. It includes dashboard and steering wheel, center console and two front seats.
The full version fits the Rover SUV Gen 1 body and comes with additional door panels and rear bed.
The Estimated arrival on ATees.com: April 20, 2019