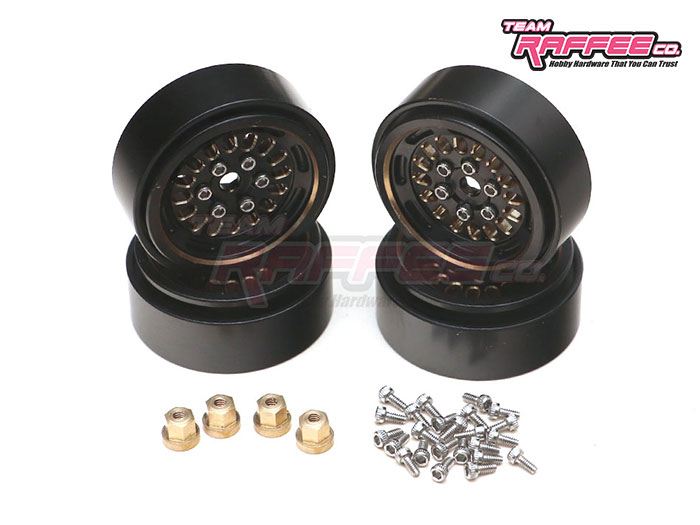 TRC Brass Upgrades for Axial SCX24 Mini Crawler
The set of four Brass Beadlock Wheels w/ Brass Hubs can fit other vehicles that are similar in size to a 1/24 RC Crawler.

The brass wheel is black anodized, the center ring is made of brass and anodized black. Brass hubs are included.

The wheels are brass (36g) and aluminum + brass (22g).
Weight:
Wheels (Brass): 36g (each)
Wheels (Aluminum + Brass): 22g (each)
Wheel Hub +5mm: 41g (total)
Skid Plate: 15g
Knuckles: 15g (total)
List: