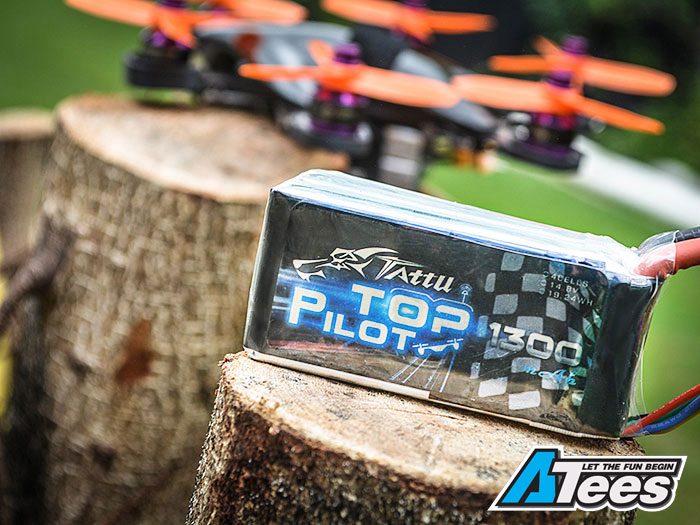 Tattu Top Pilot LiPo Battery Review
Tattu is one of the top battery suppliers in the RC industry. They provided us with a review unit of their new Top Pilot LiPo!
The battery they hooked us up with is a 4S, 1300mAH 75C LiPo! It comes with a XT60 plug head and the balance plug. The Top Pilot battery is slightly thicker than others in its class, but it's a bit lighter than others. The battery packs quite a punch with its 75C rating. It comes pre-balanced out of the box, and continues to hold its charge after multiple cycles.
It didn't get hot at all after a hard session of flying, and it doesn't seem to be slowing down at all.
Tattu provides great support on all their batteries and is definitely one you should consider!