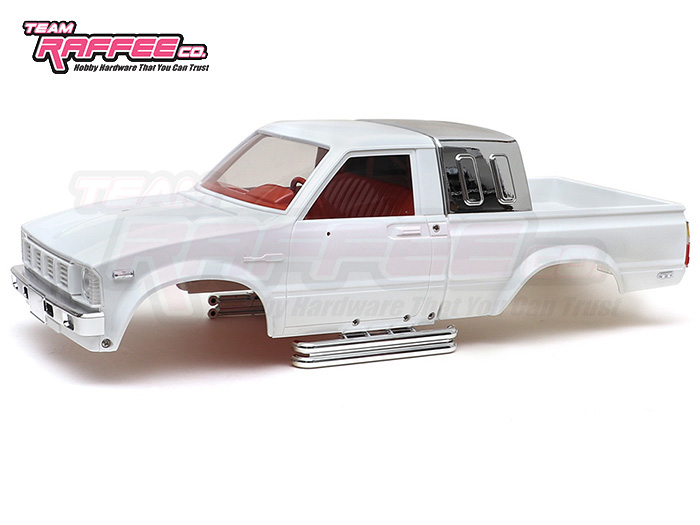 Team Raffee Co. 1/10 4x4 Pickup Truck w/ Full Interior
A replica of the Hilux 4x4 pickup truck is now available on ATees.com.
Comes with full interior, window wipers, side view mirrors, side step and hardware to install.
Includes:
Hard Body (Cab & Bed)
Full interior
2x Side step
2x Wiper
2x Side mirror
Window
Hardware
Decal
Size:
Wheelbase: 287mm
Length: 485mm
Width: 192mm
Height:153mm

Comes unpainted.