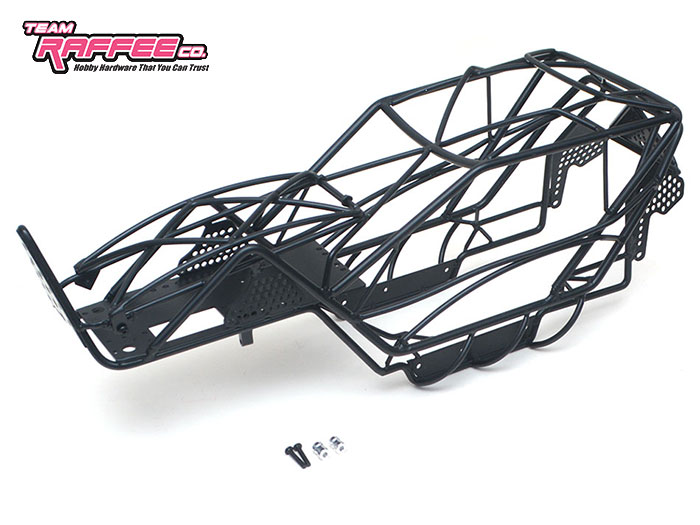 Team Raffee Co. Releases 1/10 TRX4 Steel Cage
Team Raffee Co. releases an all-new fully steel metal cage for the TRX4.
The cage instantly converts your TRX4 crawler into a Rock Bouncer.
Bolts directly on the TRX4 with all stock components. Multiple front and rear shock mounts.
Now available on ATees.com.