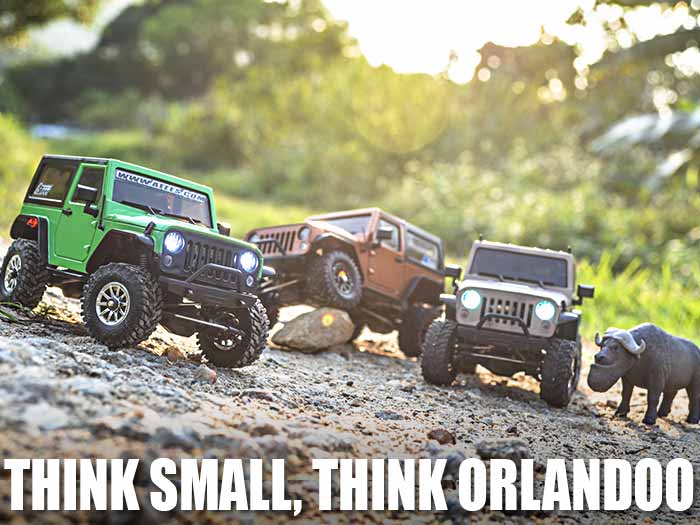 The Small And Mighty Orlandoo Hunter Jeep Rubicon
This little 1/35 scale Hunter Jeep Rubicon kit has a large selection of accessories. Although very small in size, it is fully remote controlled and very detailed for such a small scale RC.
This little Jeep Rubicon comes in a kit form, which means you have to assemble and build it yourself. No electronics are included but you can get a combo deal which comes with motor, ESC and LEDs, servo and a battery. You have to get your Radio (RX/TX) separately. If you like building RCs, this is a great little kit to challenge yourself. My warning to you is make sure you don't drop any of the screws and parts as they are very small and will be very hard to find. Once it's fully assembled and with all the electronics fitted, you will have left, right, forward and reverse control. The ESC comes with LEDs if you want to solder them on yourself. You can even install a sound system which is available as an optional extra.
There are also some hops ups available separately for this tiny rig such as shocks, aluminum axles, drive shafts, wheels, tires and also spares. So if you are up for a little challenge you should definitely get one and they make a great little office desktop toy.