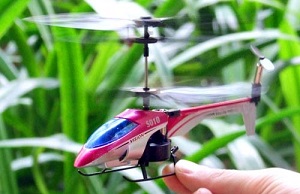 The Newest in Radio Control Technology: Drones, Quadcopters, Multirotors, and Helicopters. Perfect for Aerial Photography.
Syma designs and manufactures radio controlled drones and helicopters with cutting-edge equipment for research and development, production and testing. A team of highly experienced and qualified engineers manage the factory to ensure highest quality and safety standards of its hobby toys.

The name "Syma" are well known around the industry. The electric co-axial micro helicopter series has been very popular with radio control enthusiasts looking to get into aerial hobby. Syma products are made so that anyone can enjoy playing without any experience at all.

Syma products have unique stable performances, are easy to control, and lots of fun right out of the box.