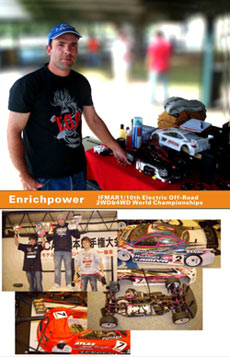 Professional Battery Manufacturer
Enrich Power Inc. has been a steady supplier in the RC industry for many years for NiMH and Lipo batteries. With one of the best selections of batteries available on the market today, you can be sure to find a suitable product under the Enrich Power brand.

It has been dedicating to R&D and manufacturing of high power rechargeable batteries.. Main products are NiMH battery series (SC, C, D, A, 2/3A, 4/5A) and Li-ion battery series (LiPO and LiFePO4 battery) with high power and can endure high and cryogenic temperature, which are widely used in a broad range of industries, such as electric motors, cordless power tools, R/C cars and Hobbies, electric airsoft gun, AEG gun, vacuum cleaners, telecom products, military industry, solar lights, back-up power and medical machineries. All EP Batteries are available at the largest online rc store.