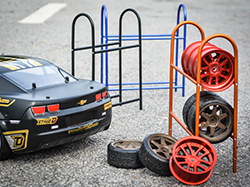 The RC Hardware That You Can Trust
Team Raffee Co. is a new and motivated company that will take the world by storm. An excellent brand that provides reliable hardware, upgrades, and parts for some of the top brands out there.

Team Raffee Co. fully stands behind their products. They trust the quality of their material and believe that every single detail on their parts will make a difference to the user experience. We're inclined to agree with them.