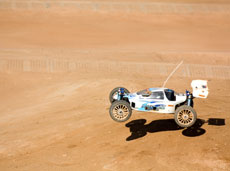 Your Radio Control Car Specialist
We love building scale models. Let's be honest. Which badass doesn't love a beautiful looking car? Our focus is on designing the best looking products that really perform; products that withstand beating and still look great enough to be shelf queens. Offering you the latest designs made with the highest possible quality at affordable prices is our absolute focus for all enthusiastic hobbyists.

Since 2012, Boom Racing has been manufacturing extreme performance RC products. We want you to love and enjoy these amazing "scale" and "performance" based products to create your own unique realistic RC builds.

We are never going to stop at giving you the best updates and upgrades on our product lines. That's our passion and our commitment to keep you on your toes with excitement and anticipation for what's to come next.

Enjoy being a badass!