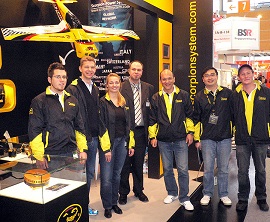 Your Quality Brushless Power System Provider
Scorpion Systems was created with greatness in mind. Quality electric power systems and parts was the name of the game, and Scorpion is up there at a whole other league. After years of development, Scorpion products were introduced in 2006 to provide the modeling community with reliable and innovative electrical systems to power their models.

With a new state of the art manufacturing facility and engineering center to improve and create their Scorpion motors and ESCs, Scorpion has taken it upon themselves to create even more unique and trustworthy parts for all of your modeling needs.