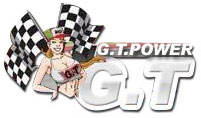 Specialize in the Design, Development & Manufacture of RC Accessories
G.T. Power is a high-tech company specialized in the design, development and manufacture of RC electronics and accessories, including a full series of multifunctional balance charger/discharger, servo tester, RC car LED, LiPo battery voltage meters, AC power supply, UBEC, and multifunctional wires.

By the precise technology, modern appearances, reliable performance and reasonable prices, its products received positive comments from the RC community. G.T. Power's core values is to produce reliable, accurate, innovative and extraordinary products. It is dedicated to create wide varieties of competition level RC products suitable for worldwide use.

G.T. Power has an experienced team of designers and engineers to produce all of its products inhouse. It is an original equipment manufacturer for many products in the RC market today. With a factory space of 20,000 square foot and with more than 80 workers and many years of experience in manufacturing RC upgrades, G.T. Power is a brand that you must have in your RC shopping list. Everything available at the largest online rc store.