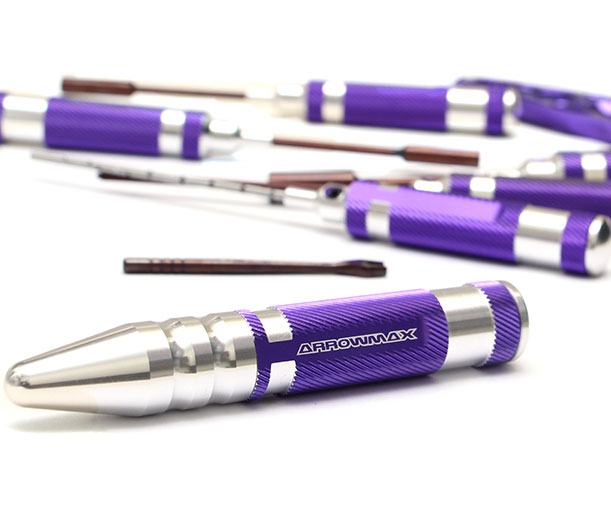 Bringing You The Latest RC Technology
What do you get when you combine style with quality? You get Arrowmax.

Arrowmax is known for its unique honeycomb-designed tool set for RC cars. These uniquely designed tools are not just for style, but they provide much better grip than most tool sets on the market today. They also produce solid hopups, highest quality CVDs, and accessories for various brands such as Tamiya, Mugen, Serpent, Xray, and Kyosho. All of which are manufactured by the Serpent factory.

Arrowmax has very capable manufacturing abilities, providing the market with high quality product with the most affordable prices. Beginning from the stage of innovation to design, testing, and finally, usage, the quality most certainly guaranteed. All ArrowMax products are available here at the largest online RC store.