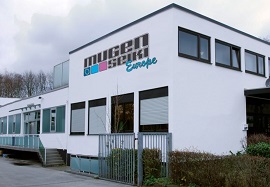 Top Quality Radio Control Gas Powered Racing Car
Mugen Seiki Co., Ltd. is a top quality RC company that specializes in gas-powered racing cars, including, but not limited to, off-road buggies, on-road racing, and touring vehicles. Mugen Seiki's products provide an excellent platform for both beginners and experts, and their product line support is fantastic.

If you're looking for the latest scale contenders for race competitions, you know where to look. Mugen Seiki Co., Ltd.