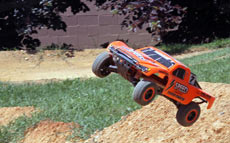 Products Built Like A Brick
RPM was established in 1974 as a plastic mold making facility. Many of the first high tolerance, precision molded parts built were for the commercial and medical industries, where accuracy is critical. Every single molded product made by RPM is conceived, designed, built, and manufactured in its facility in Chino, California!

Very few manufacturers have the capabilities that RPM has for full in-house production. This ability to design, manufacture, and produce its own products gives the company the best possible quality control over their parts. Excellent quality control, in turn, gives our customers the best possible parts! All the RPM parts are available at the largest online RC store here.