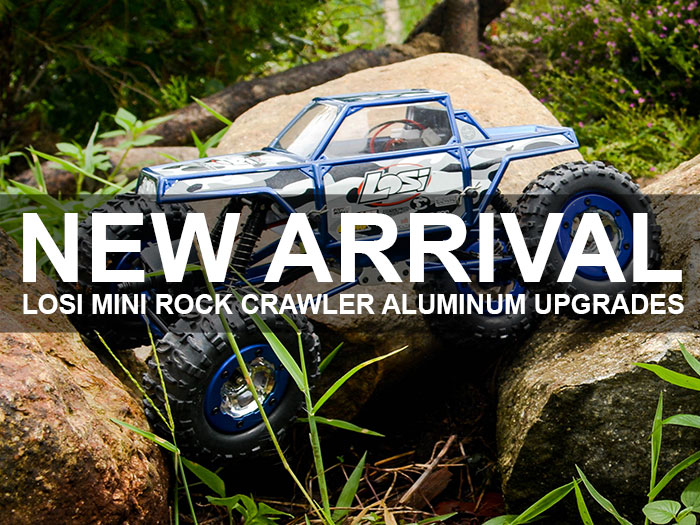 Boom Racing Aluminum Upgrades For Losi Mini Rock Crawler
For its first offering for Team Losi Mini Rock Crawler, Boom Racing presents seven aluminum upgrades in four different colors to show its great interest in this 1/18th scale car.
The ready-to-run 1/18-scale Mini-Rock Crawler incorporates the key design principles of full-scale rock crawlers into a 1/18-scale package. The truly innovative Mini-Rock Crawler features a multi-link suspension, heavy-duty metal ring and pinion gears, a 3-gear center transmission with a spool and slipper etc. Based on all the excellent designs above, Boom Racing did more research and brought us the first seven crucial upgrades that will help the car enhance its performance right away. Below is a list of the upgrades available this time and here are the color choices - Silver, Black, Red and Blue.
Gear Cover
Platform
C-hub
Front Knuckle
Steering Tie Rod
Front and Rear Arm
Chassis Link Set
Made of strong aluminum, these upgrades offer your Mini Rock Crawler unbeatable stability and rigidity in a durable, lightweight design, giving you confidence to drive it over any terrains.

Need more upgrades for your Mini Rock Crawler? Click here and get them all.