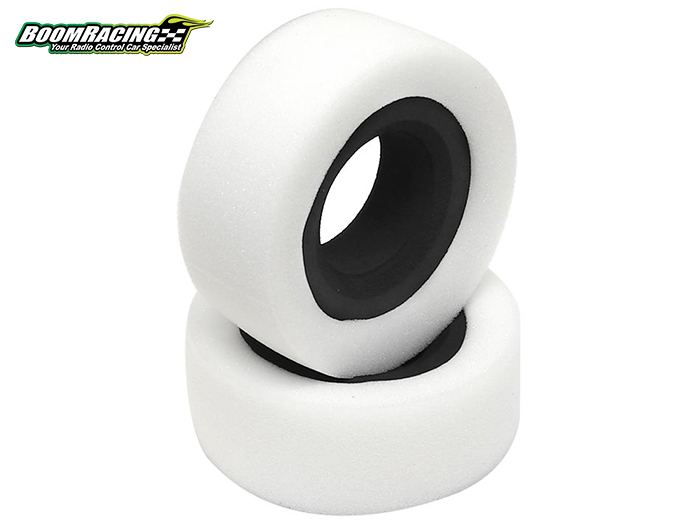 Boom Racing FIRM 1.9 x 4.75 Dual Stage Open & Closed Cell Foams
Boom Racing releases all-new 1.9x4.75 firm dual stage forms for the 1.9 HUSTLER MC2 crawler tire. A firmer inner foam increases overall performance.
The outer open foam is the same as the stock HUSTLER MC2 4.75 foam that already comes with the tires. This FIRM version has a firmer inner closed cell foam for increased sidewall strength and improved durability over time.
Part Number: BRTR29002/H
MSRP: 12.50 USD
Includes 2pcs each