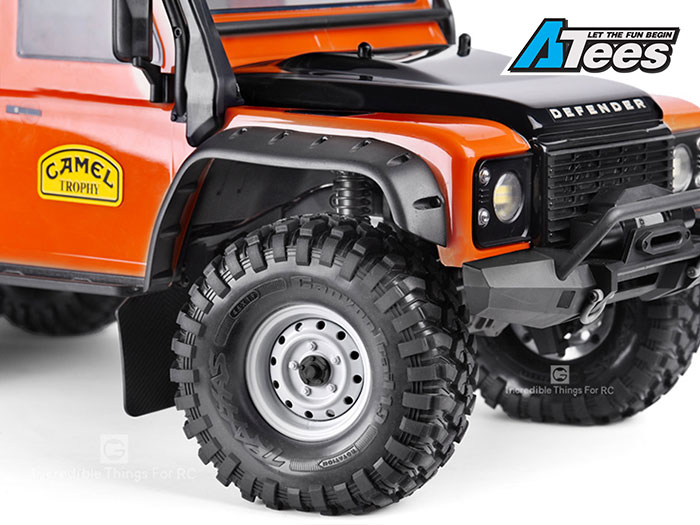 GRC Releases Defender Classic 1.9 Beadlock Wheels
GRC ventures into the aftermarket crawler wheel market with three classic Defender 1.9 metal beadlock wheels with air valves.
Three new items are available. These are different wheel styles from different eras of the Defender.
All of the wheels come with optional air valves.
Three styles available:
GAX0130A Defender D90 Heritage wheels (170g)
GAX0130B Defender Series II wheels (170g)
GAX0130C Dedenfer retro style wheels (180g)
Standard 12mm wheel hex
Wheel Size: 1.9"
Width: 27.5mm
Material: Cast Metal
Colors: Black and White
GAX0130A Defender D90 Heritage wheels
GAX0130B Defender Series II wheels
GAX0130C are the retro style wheels