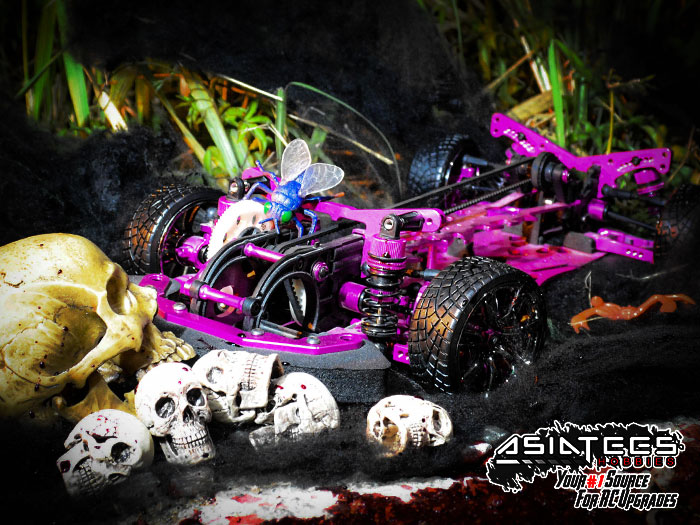 Halloween Haunted Giveaways
We dare you to bash without lights on the field track in the middle of the night, crawl through the woods only with a set of LED headlights or drift in the darkness at an abandoned building with a set of LED wheel lights. How does that sound? If we were to giveaway 2 cars, do you dare to take the haunted giveaways from us? This Halloween, if you dare to follow the instruction, we will be giving away two 3Racing Sakura D3 to two brave warriors.

There are 2 ways to win the Sakura D3. The first one is that if you dare to make a purchase during October 18th to October 31st 2014, then you will have a great chance to win one of the Sakura D3s.

The other way to win this is, if you dare to post your Halloween costume on our Facebook Page or on Instagram with the hashtag #asiateeshalloween before November 3rd, 2014. One of the participants will get the haunted giveaways from us!

The giveaway will be announced on Tuesday November 4th! Don't forget to submit it to win a Sakura D3!