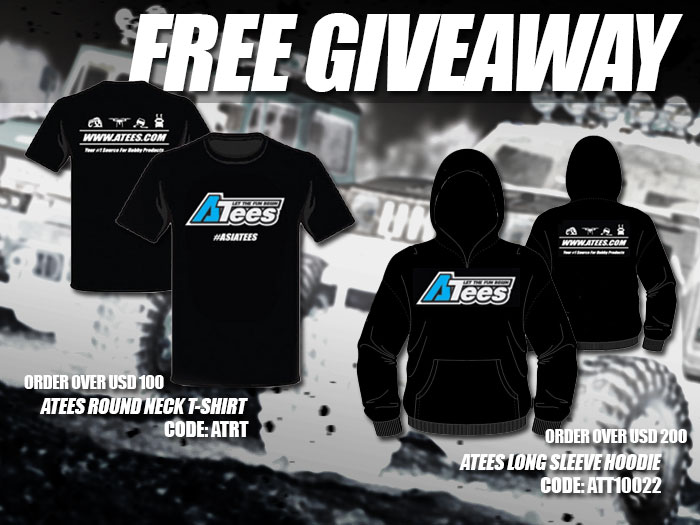 Get The Official ATees Teamwear
When you order on ATees.com this month, you can get an official ATees Teamwear from us!
Now is the chance to get an ATees teamwear, absolutely free if you order at least USD $100 for a t-shirt and $200 for a hoodie!
SIZE
Our teamwear are one size smaller than US size. Please order up one size, if you wear US size L, please order at least XL. If you wear US size S, please order size M. This applied to both
Order $100 USD for our ATees team shirt.
Material: 100% cotton 32's Single Jersey
Use code: ATRT
ATees Team T-Shirts can be found here: https://www.asiatees.com/ask?description=ATRT
Order $200 USD to get an ATees hoodie sweatshirt.
Material: 65% cotton 35% polyester
Use code: ATT10022
ATees Team Hoodie can be found here: https://www.asiatees.com/ask?description=ATT10022
Terms and Conditions:
1) Get your store credits with any $100+ order.
2) Enter the code: ATRT / ATT10022 to get your store credits.
3) Promotion total excludes shipping.
4) Additional shipping charges may occur.
5) This promotion will last till Feb 28th, 2017 11:59 pm US Pacific Time.
6) If you have any difficulties, please kindly send your inquiries to sales@asiatees.com.
7) ATees reserves the right for the final decision.
ByRob Cheung
Tags :Teamwear
Share:http://asiate.es/read?l=Q9_88319J4C