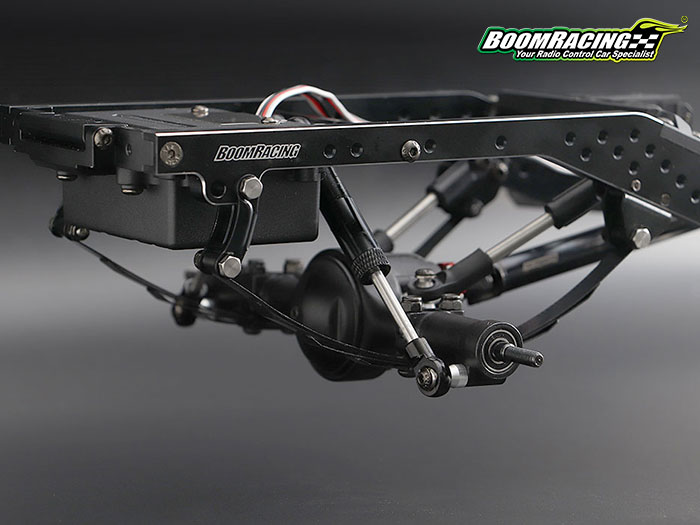 Boom Racing BRX01 Rear Leaf Spring Conversion Kit
Boom Racing releases the latest optional part for the BRX01 - Rear Leaf Spring Conversion Kit. Includes high quality leafs and Anti-Wrap bars.
This new leaf spring unit has a master leaf and three graduated leafs for adjustability. The leafs have an all-new design and use a new proprietary steel material for durability and strength. You may use up to four leafs for adjusting the rebound strength.
The Aluminum Rear Shock Crossmember has multiple mounting positions for adjustments. You may use the original shocks from the BRX01 for this leaf spring setup.
Axle wrap is a problem that plagues leaf sprung vehicles. Axle wrap is unwanted suspension movement that allows the pinion angle to change, which can cause drivelines to bind and break. The Antiwrap bars included prevent such issue.
Realistic shackle bolts bring out the scale realism of the leaf spring unit.
Includes:
Aluminum Rear Shock Crossmember
Shackle
Leaf Retainer
Master & Graduated Leafs (4 Total)
Steel Leaf Channel
Antiwrap Bar
Spacer
Hardware
Available here:
BRLC7064 Rear Leaf Spring Conversion Kit