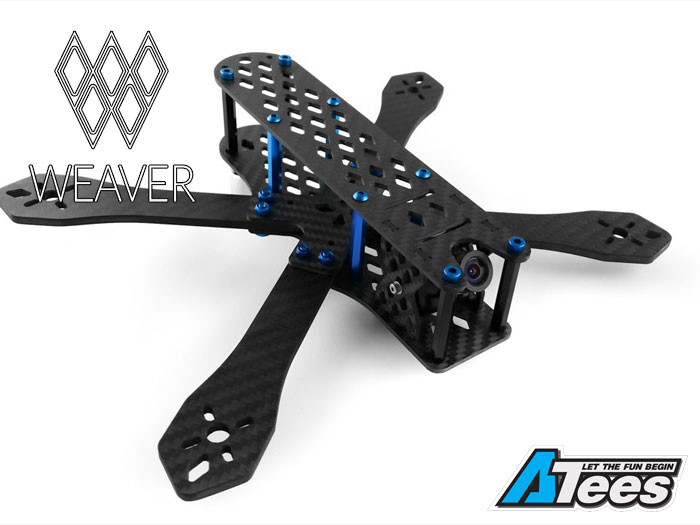 Weaver FPV Now Available on ATees
Weaver FPV has just arrived at ATees with their very own Weaver 5" Quadcopter Frame!
The Weaver 5" Quadcopter frame was designed for strength, functionality, and style. Perfect for racing and acrobatic flying styles. If you're daring and want a nice frame to complement your freakiness, come take a look.
Features:
Symmetrical, centralised layout for balance and PID controller performance
Carbon fiber 2mm plates and 4mm arms for strength and rigidity
High tensile strength aluminium hardware, aircraft grade 7075-T6
Diamond pattern perforation for lighter weight without compromising strength
Central stack for power distribution boards and flight controllers with common 30.5mm hole spacing
Video transmitter stack shelf for neat builds and better heat dissipation
HS1177 fpv camera mounting plates for easy, vibration free, angle locked installation. (Camera sold separately)
Top plate mounting hole for SMA and RP-SMA antennae and pigtail connectors
Strap slots for HD camera mounting with 18-20mm velcro lock straps
Weight (carbon fiber and aluminium hardware) 125g.
Click the Shop Now to find the frame!