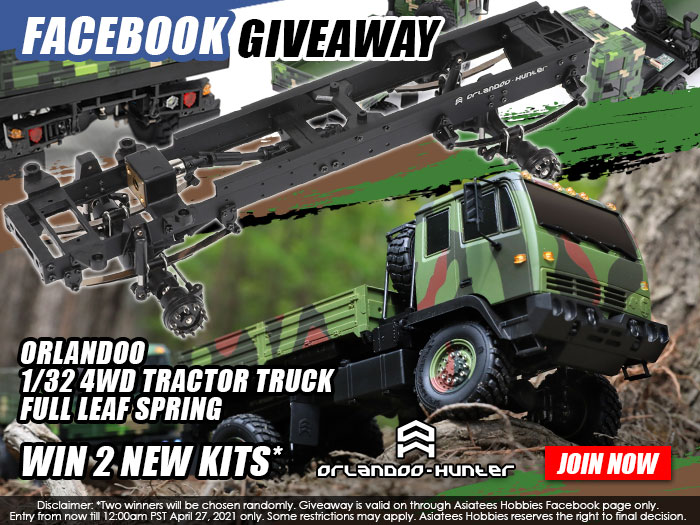 [GIVEAWAY] Giving 2x Orlandoo 1/32 4WD Tractor Truck Kit
****** GIVEAWAY Orlandoo Hunter 1/32 4WD Tractor Truck******
Orlandoo just announced their latest 1/32 4WD Tractor Truck. We are giving out two of these brand new trucks as a giveaway promotion.
This is a giving through our Facebook page exclusively.
To enter, following these instructions:
1. Like the post
2. Share the post
3. Comment on the post why you like this
Two winners will be chosen to win this all-new Orlandoo Hunter 1/32 4WD Tractor Truck kit.
*Two winners will be chosen randomly. Valid through Asiatees Hobbies Facebook page only.
This giveaway ends 12:00am PST April 27, 2021. Winner to be announced later on the same day. Shipping begins May 4, 2021.
Asiatees Hobbies reserves the right to final decision.
Good luck!