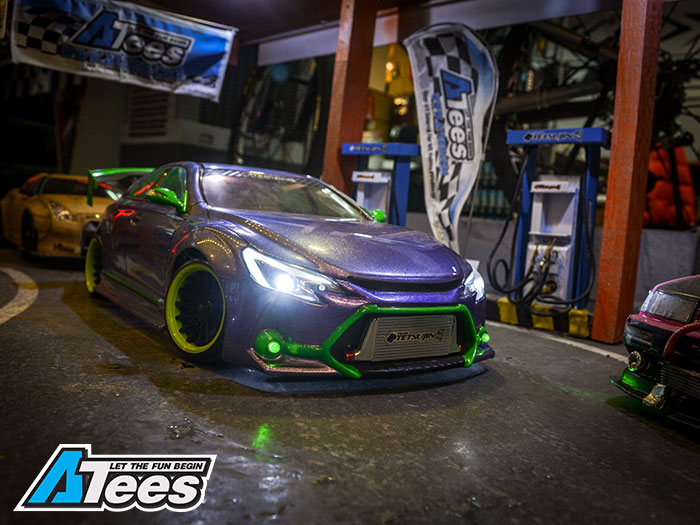 [Video] Team Tetsujin Innovative Design Drift Accessories
If you are building a new RC Drift body why not have a look at Team Tetsujin.
If you are new to RC you probably not heard of Team Tetsujin they are a small company that think outside the box to bring you great design and functionality. For a smaller type of company they have lots of different types of products that are mainly aimed at the drift community but can also be used elsewhere.  
They have a few different types of 1/10 scale body shells in their range and are very nice looking and some already have a wide arch molded onto the body. With their SuperRim range you have a huge range of color and style you can choose from to put together your own custom look. An added bonus is that all of the wheels you are able to choose what offset you want to run on your car. They also have their own LED systems that will go great with their bodies. You can have a look at their range on our website to see what else they have to offer.