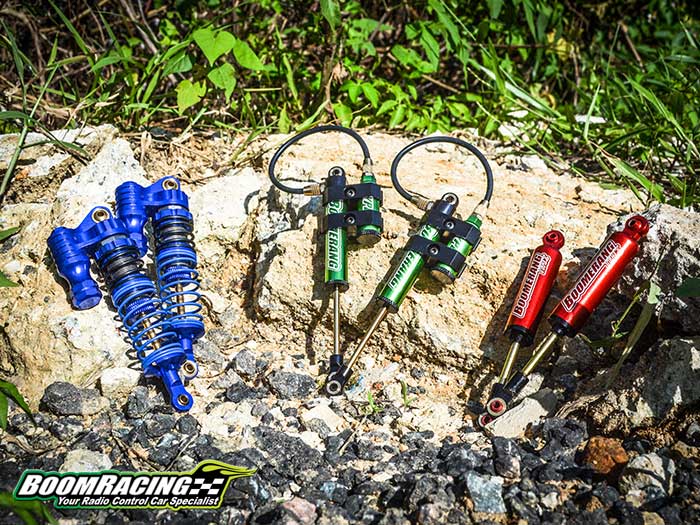 [Video] Tutorial On Different Boom Racing Shocks
Here in this video we will show you what you will need to do when you buy a set of boom racing shocks.
Mixing innovation, functionality and good looks the results is Boom Racing shocks which are available in many different colors, length and styles for different types of usage.  
When you first buy a set of Boom Racing shocks whether it is the Type PB, Type I or Type G you will probably ask what the first steps are that you need to do. Don't worry here in this video we will show and talk you through it step by step what you have to do to start with. So you are able to get the shocks working to their best potential. Boom Racing shock are made for performance, durability and scale look to match the performance of your rigs and custom builds.