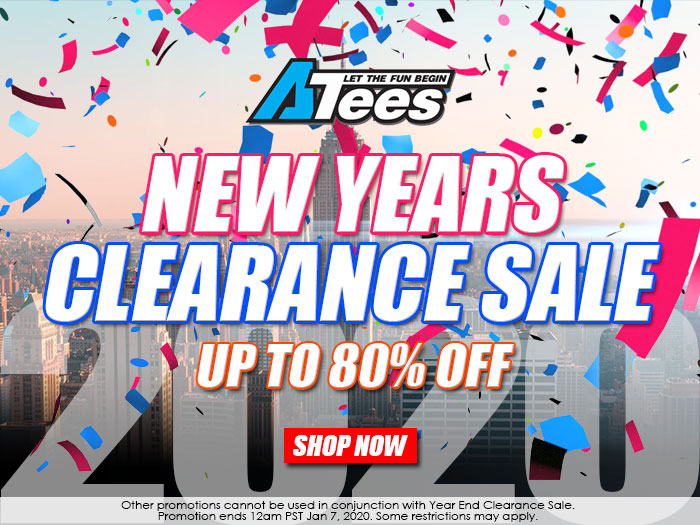 2020 New Year Clearance Sale
Lots of popular and hard-to-find items in clearance prices. All items must go, our loss is your gain! Get deals up to 80% off, while supplies last.
For low shipping rates use our very fast Next-Day DHL and FedEx shipping service. Shop our New Year Clearance Sale now!
Instructions:
1) Cannot be used in conjunction with other promotions. Certain items are excluded.
2) While supplies last.
3) If you have any issues, please kindly contact us.
4) ATees.com reserves the right for the final decision.
ByRob C.
Share:http://asiate.es/read?l=EPCHXCA1_RD