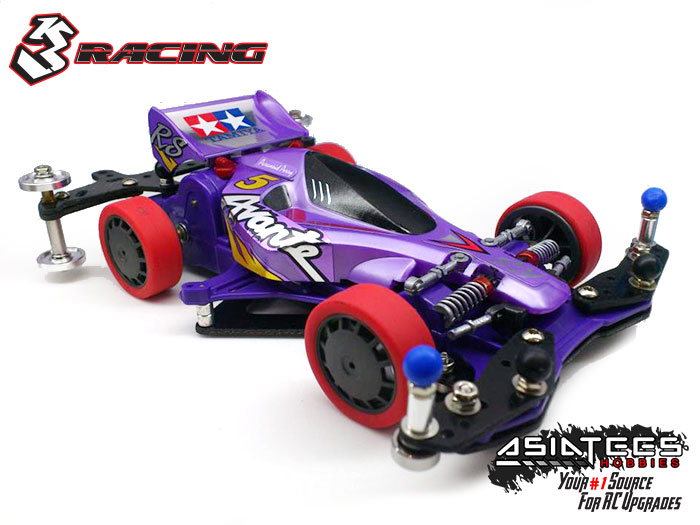 3Racing Provides Tamiya 4WD Aftermarket Upgrades
No one can forget about the hype that was created by the Tamiya 4WD a couple decades ago. With the rise in popularity again for the past couple of years, 3Racing is jumping on board to provide aftermarket options and upgrades for the Tamiya Mini 4WD.
Before everything was convenient like today's digital age, the only places where we could get options and parts for the Tamiya 4WD were very limited. Tamiya 4WD gained popularity over the past couple of years, proving to the RC world that the old can become the new once again. The trend started out in SouthEast Asia, where the Tamiya 4WD is still widely driven among people who enjoys being able to run in high speeds without swerving off course from the specialized Mini 4WD track.

Now, 3Racing will be providing more and more optional parts for the Tamiya 4WD, making sure everyone can upgrade their cars to their heart's content. Asiatees will also be providing original Tamiya 4WD cars and upgrades for those who are interested.

Check out more information about 3Racing's Tamiya 4WD.