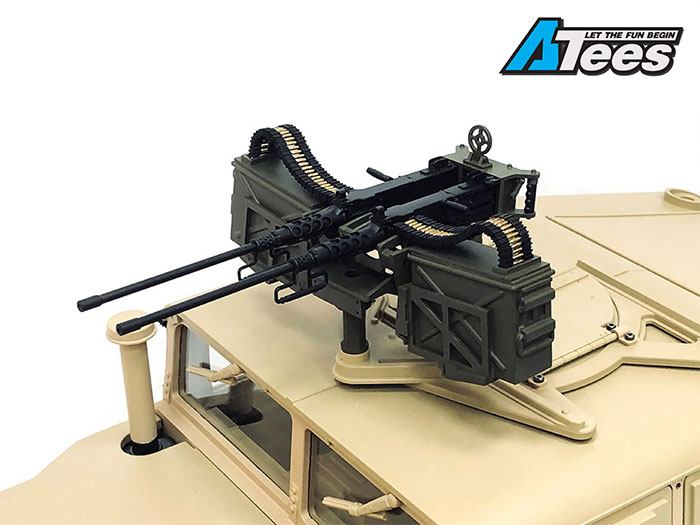 BA Model Studio 1/10 Scale Model Machine Gun Replicas
Just landed on ATees.com are a new series of realistic 1/10 scale machine guns, grenade launcher and shields. All of these can be fitted directly onto the TRASPED 1/10 4x4 U.S. Military Vehicle. They can great for technicals.
A technical is a light improvised fighting vehicle, typically an open-backed civilian pickup truck or four-wheel drive vehicle mounting a heavy weapon, such as a machine gun.
Four different types of vehicle machine gun sets are available - including:
M2HB Browning .50 Caliber Machine Gun
Twin M2HB Browning .50 Caliber Machine Gun
MK19 Auto. Grenade Launcher
XM153 CROWS Vehicle Integration Auto Weapon Station
Comes in plastic white and ready for paint.
Click here to browse all the products.