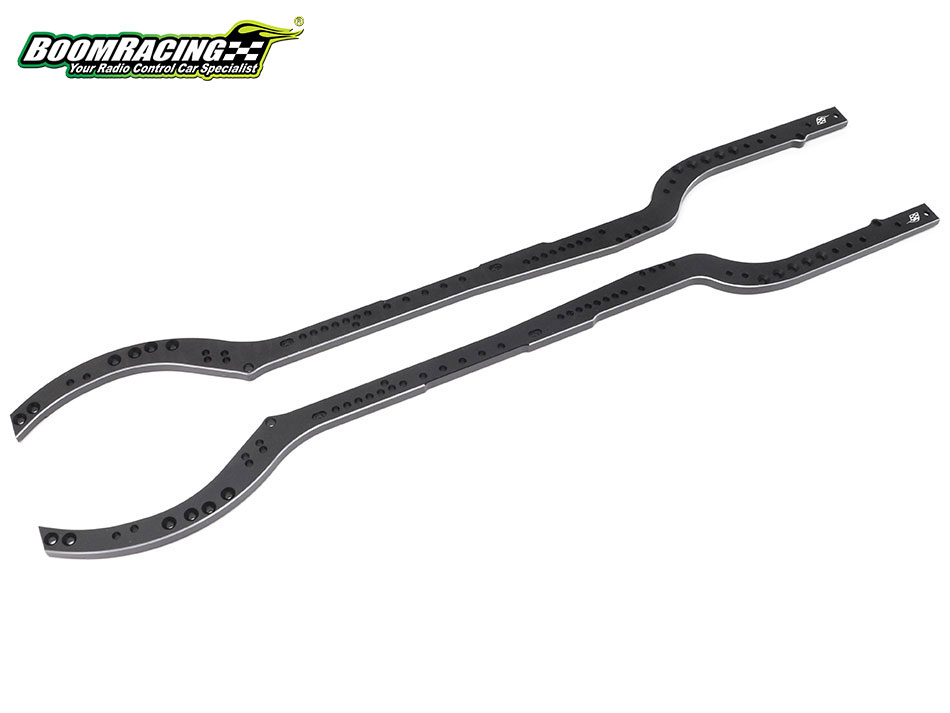 Boom Racing 6mm CNC Aluminum Chassis Rail for BRX02
This is what you are waiting for, the BRX02 6MM Aluminum Chassis Rails. Direct fit for the BRX02 Link and Leaf trucks.
Twelve months ago we did a poll on whether you'd like to see aluminum rails for the BRX02, and over three-quarters of you said "YES!", so here it is!
Direct swap for the stock carbon fiber chassis.