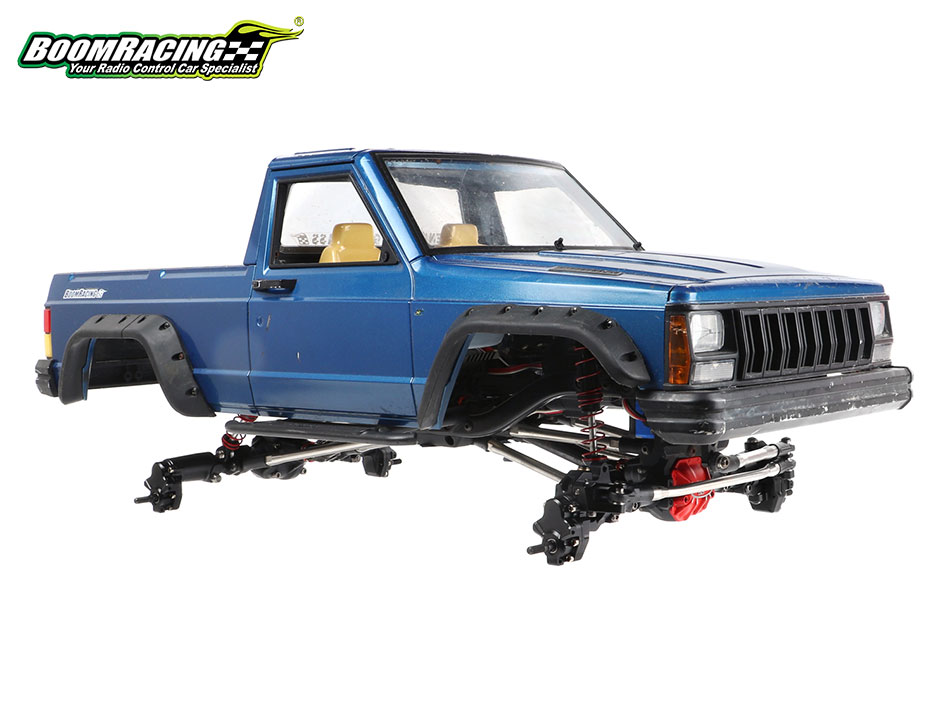 Boom Racing AR44 PHAT Portal Axles
Our AR44 PHAT portal axles are renowned for their weight and come equipped with adjustable caster C-hubs, universal steel driveshafts, HD steel gears, our exclusive AR44 HD steel helical keyed gears, stainless steel links, and KUDU rod ends. This makes them one of the most versatile and high-performance portal axles available in the market today.
The AR44 portal axles are pre-assembled and can be easily installed on any custom build. They are designed to retrofit PHAT axle optional parts, such as brass C-hubs, knuckles, lockouts, stainless steel brake discs, and brass calipers, providing you with an exceptional upgrade option for your vehicle.