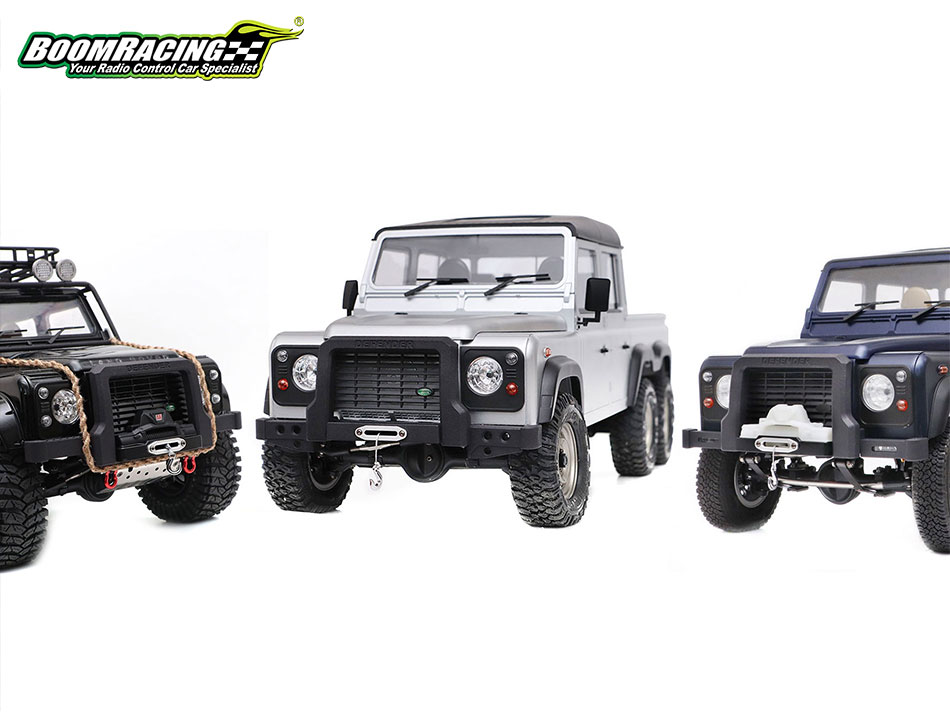 Boom Racing B3D Front Bumpers for BRX02 D110 Trucks
Available in Spectre, Gull Wing, and Classic styles, these rebuildable modular bumpers are made of nylon and reinforced steel plates. The Spectre and Classic styles come with an aluminum winch plate and a replica external winch. We've designed these bumpers to be interchangeable, with parts replacement available if needed.
All three bumpers come with an aluminum fairlead for your working internal winch. The replica winch is finished in smooth ABS plastic, which can be easily painted for a beautiful finish (check the black color finish we did on the Spectre bumper). You can run an internal servo winch line through the replica winch for an amazing scale look.