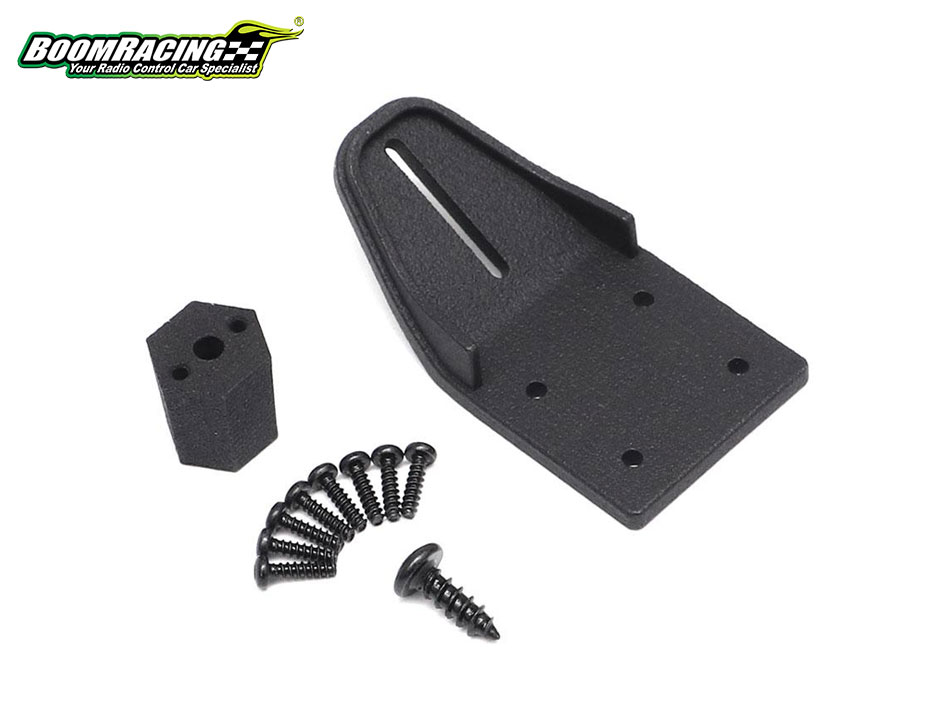 Boom Racing B3D Spare Tire Mount
The spare tire mount is designed specifically for the Team Raffee Co. Defender pickups. Fits both D90 and D110 bodies. The height of the mount is adjustable for different tire sizes.
Pair it with the 1.9" Lightweight OEM 16-Hole steelie spare wheel set (24g only!) for the perfect combo.