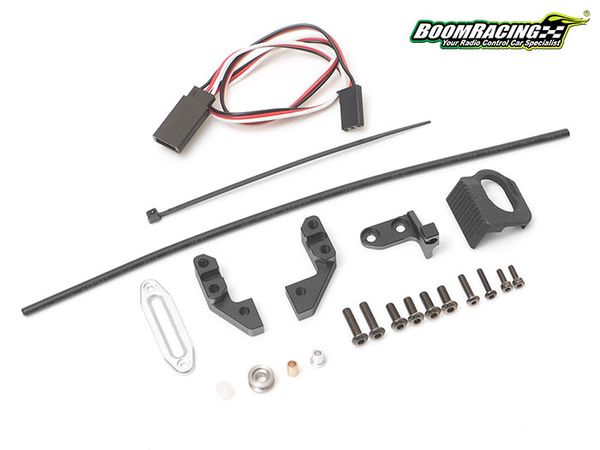 Boom Racing Muscle Winch Mount Lead Kit for BRX02
This is a set of Muscle Winch Mount Kit for the BRX02 chassis (BRD90110036).

This kit gives you all the parts needed to use the Boom Racing Muscle Winch for the BRX02.

A pair of CNC aluminum winch mounts secure a standard-sized Muscle Winch servo winch on the BRX02 chassis.

A pulley guides the winch line and change of direction. A routing tube is included to guide the winch line from the winch to the Winch Lead unit for smooth operations.

Access to the servo winch spool is straightforward and easy using the provided switch button, which gives you direct access and control of the spool of the Muscle Winch.

A 20cm long extension cable is included to connect the servo winch to the receiver box.