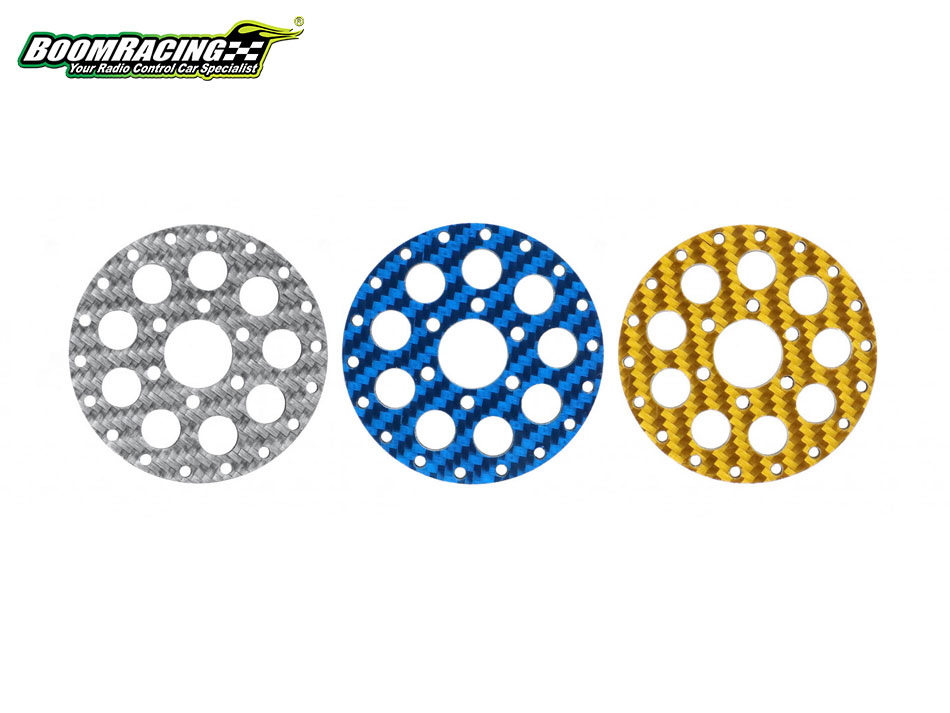 Boom Racing ProBuild 1.9 Carbon Fiber Faceplate
Our performance-based ProBuild 1.9" carbon fiber beadlock wheels CF5, CF6, and CR6 now have options colors available in silver, blue, and gold.
At less than 1.5oz (42g) the ProBuild ultra lightweight 1.9" Beadlock wheels offer many advantages for your high-performance crawlers. It has four built-in offsets, and a large inner wheel diameter to fit the largest wheel weights.