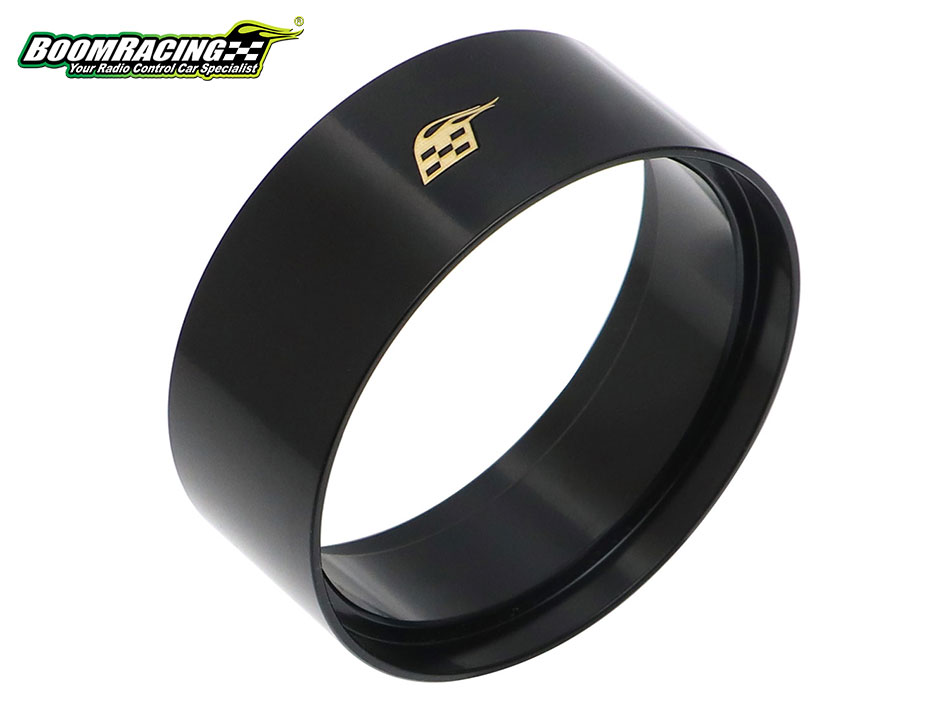 Boom Racing ProBuild 1.9" Low-Profile Brass Center Ring
Our latest design is a game-changing innovation that amplifies the weight of the wheel ring by more than three times while retaining its original dimensions. This advancement offers numerous benefits, such as a superior center of gravity and no requirement to swap your current tire inserts. Our team has meticulously ensured that the ring size diameter remains the same as our other 1.9" wheels, but we have significantly increased the weight using brass.
We provide two versions of this product: the Narrow version, which measures 16.5mm and weighs 48g (in comparison to the 15.3g aluminum version), and the Standard version, which measures 21.5mm and weighs 69g (in comparison to the 18g aluminum version). The Narrow version is compatible with our 1.9" Rock Monster narrow inserts. Both versions showcase a stylish and refined black anodized finish.