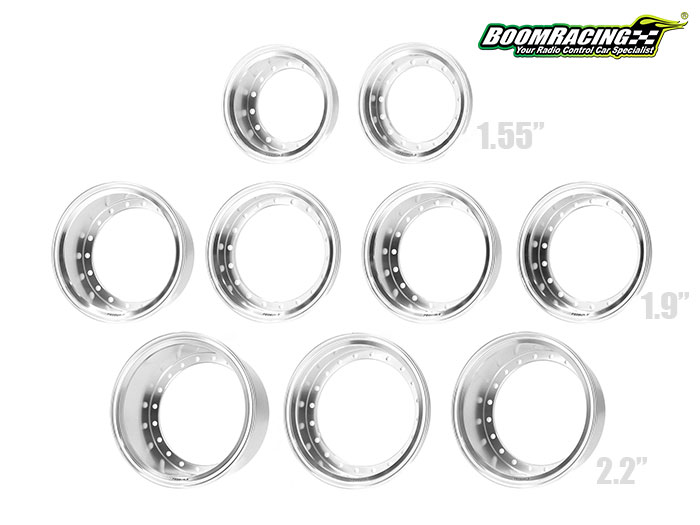 Boom Racing ProBuild Platinum Color Barrels
This new platinum color has a smooth raw silver finish, similar to the wheels we see in many 1:1 off-road vehicles.
Nine new platinum barrels are now available, in 1.55", 1.9" Narrow/Standard/Extra Wide, and 2.2" Standard/Extra Wide.
Build the most realistic scale-looking wheels with these new platinum barrels!