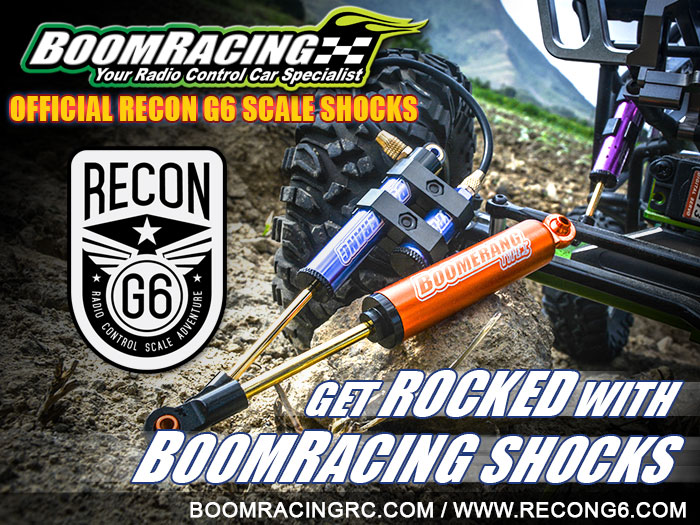 Boom Racing Shocks Are Now The Official RECON G6 Shocks
Hot news out of the recent event in Vegas - Boom Racing shocks are now the official shocks for RECON G6!
If you're into scale RC, you've definitely heard of the mind-blowingly cool RECON G6 RC scale adventure events, organized by the RC legend Brian Parker. Unless you live under rocks instead of crawling over them, that is. So this is a pretty big deal.

We're huge fans of Boom Racing products, especially their badass Boomerang type I and type G shocks. We ship out high numbers every week, and we're expecting that number to only get higher thanks to their official endorsement by RECON G6!

Here at ATees we're looking forward to seeing more readers snap some great shots of their rides at RECON G6 with shocks from Boom Racing installed! Remember, if you're attending a Recon G6 event in the near future don't be afraid to send us some sweet pictures! If you think your build's got what it takes, we might even feature it right here on our blog and social media accounts!