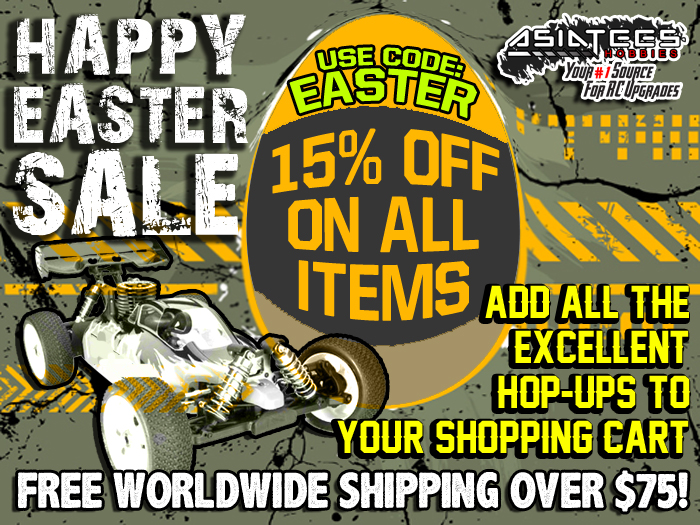 Happy Easter Sale
Easter is fast approaching and we are having 15% OFF on all 50000+ upgrades parts to celebrate this sunny holiday. Are you ready to join the treasure hunt for your favorite items on our website? Read on to learn more promotion details.
Instructions:
1) Enter the code: EASTER to get up to 15% cash discount.
2) This promotion will last till 27th April, 2014 12:00 pm US Pacific Time.
3) If you have any difficulties, please kindly send your inquires to sales@asiatees.com.
4) AsiaTees reserve the right to the final decision.
Besides the price discount, you can also get other Easter FREE gifts for your orders. Click Here for details.