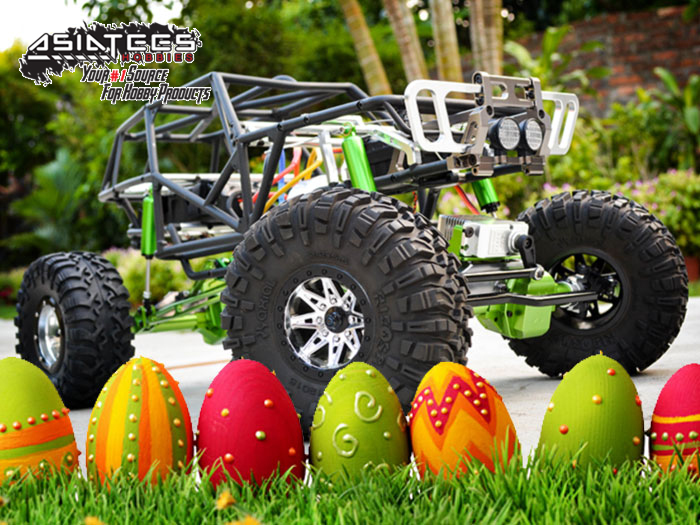 Let The ATees Easter Egg Hunt Commence!
It's time for some egg hunting goodness! This year, we're going to be giving away some awesome freebies for Easter! There's a catch though - you have to locate the hidden Easter Eggs inside our various blogs! Let's go over the rules!

Rules:

1. There are two different egg colors available -

2. Find these eggs hidden among our various blogs. (Not limited to the newest ones only, some of these eggs might be hidden in our much older blogs)
3. Post the URL of the blog you find with an egg to our Facebook page's latest post! (Make sure to like us first. We will be checking!)
4. First person to find that blog link will win the prize that the egg holds! Once a link has been used, that link is no longer eligible for rewards. (If you find it 30 seconds after someone else, the person who posted it first wins! No 'buts'!)
5. One egg per person. No submitting multiple links, or you'll be out of contention!

Rewards:

1. Golden Eggs (with greenish yellow spots) - 2 in total! Winner gets to choose ONE bodyshell from Killerbody or Matrixline! (Not including the new 2015 Killerbody shells)
2. Pink Eggs (with blue stripes) - 6 in total! Winner gets to choose ANY aluminum upgrade from Boom Racing or GPM Racing under $20 USD, OR you can pick one of our RCTOYS (the Micro Quadcopters, Micro Helicopters, or the RC Scale Harley Davison Accessories!

The games begin NOW and will end once all of the blogs have been found. First come first serve. We will reply you to request which item you'd like to choose!

Have some fun guys! Make sure you guys reply the minute you find an egg! Remember, one per person! If you don't manage to win anything, don't worry! We have a promotion where you can tack off 10% of the total price on your orders above $30 USD if you use our code EASTER100! Questions or concerns? Check out the details here! Remember, this promotion will only last till April 10th, 2015 11:59PM US Pacific Standard Time, so get your codes in while they're hot!