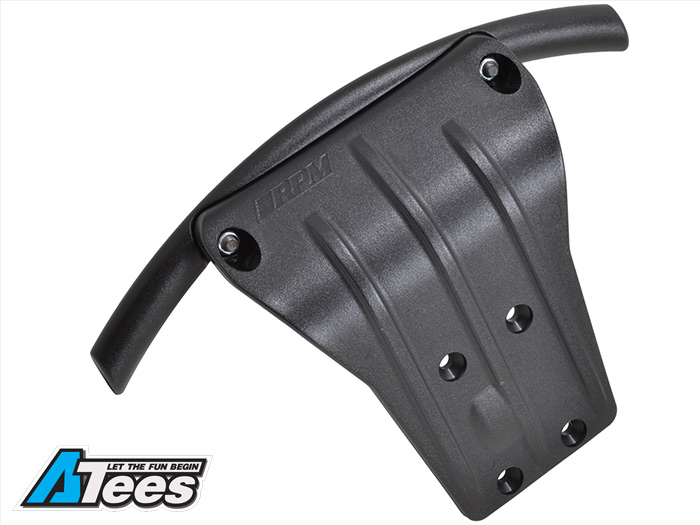 RPM Front Bumper For Arrma Kraton And Durango DEX8T
RPM products are very durable and now they have just released a new bumper for the Arrma Kraton and the Durango DEX8T.
With such a tough car like the Arrma Kraton and the Durango DEX8T you're going to want a tough enough bumper to match the performance, so where better to look then RPM. This new RPM front bumper and skid plate is specifically designed for the Arrma Kraton and Durango DEX8T.
 This RPM bumper and skid plate is structurally engineered to add impact-absorption to dramatically reduce the impact force being transferred to the chassis from any front impacts and crashes. The bumper comes in two pieces. The first piece is the skid plate that is 4mm thick solid plastic and it incorporates a 1.5mm thick skid ribs. The second piece is the very wide curved oval bumper that is attached with two screws and bolts to give the body some extra protection. It is a straight forward replacement, just unscrew the four screws that hold the original bumper on and screw the RPM bumper into the same holes using the screws provided.      
It will also fit any other Arrma vehicle that uses gearbox case #AR310427 and #TD210046. RPM cannot guarantee proper body clearance with some with some Arrma Durango vehicles.  
Specification:
– 4mm thick skid plate
– 1.5mm thick skid ribs
– 38mm forward extension
– 171.5mm wide
For more information click here