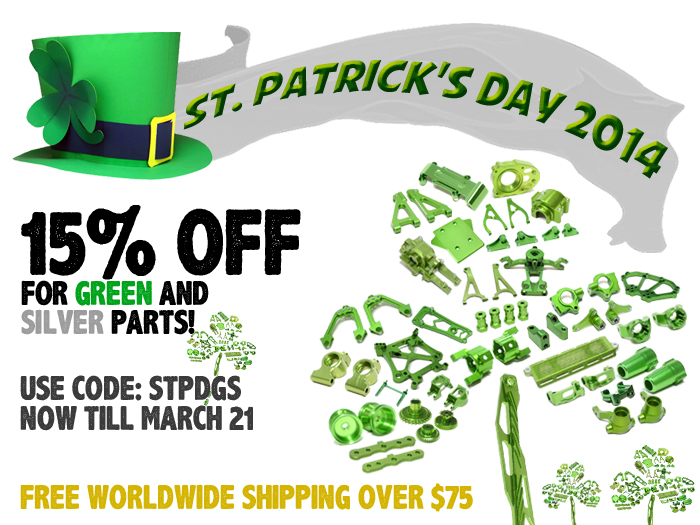 St. Patrick's Day 15% OFF Deal
Instructions:
1) Get 15% cash discount for ordering green and silver parts.
2) Enter the code: STPDGS to get 15% off on your orders.
3) This promotion will last till 21th, March, 2014 11:59 pm US Pacific Time.
4) If you have any difficulties, please kindly send your inquires to sales@asiatees.com
5) AsiaTees reserve the right to the final decision.