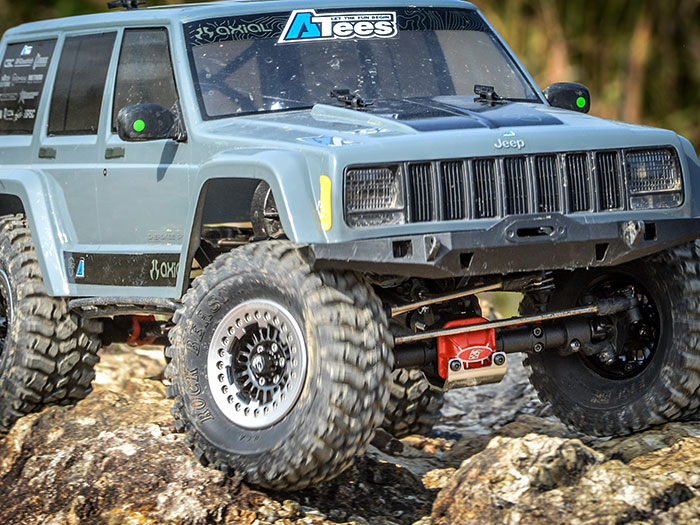 [Video] Boom Racing SCX10 II AR44 PHAT™ Axle & ARMOUR™ Skid
This new Boom Racing SCX10 II AR44 Phat™ with Armour™ Skid Plate Axle is now available and is a direct replacement of the stock housing.
If you are looking for some extra strength, weight and protection this new axle is a great addition to add to your SCX10 II as it's a simple replaces and tick all the boxes. The solid axle is made from durable material for extra strength. It is heavier than your standard plastic housing as this Phat™ axle weighs 210g and your stock housing only weighs 26g this helps the weight down low . For protection and help slide over rocks it has a removable 1.5mm stainless steel skid plate that you can choose to attach or remove. This skid plate simply screws onto the diff cover and the back of the axle housing can be used on the front or rear axle and is supplied with all the hardware needed.   
Features:
PHAT Axle weighs heavy, keeping your weight down low where it should be
Stainless steel skid plate to slide over rocks easier and protects axle
Uses all stock Axial parts, gears, drive shafts, hubs and knuckles
Plug and play stock setup
Product weight: 210.00 grams

Includes:
1x AR44 PHAT Axle Housing
1x ARMOUR 1.5mm Stainless Steel with AR44 PHAT Axle Diff Cover
2x Aluminum spacer
2x Nuts
4x Bolts
2x Grub screws