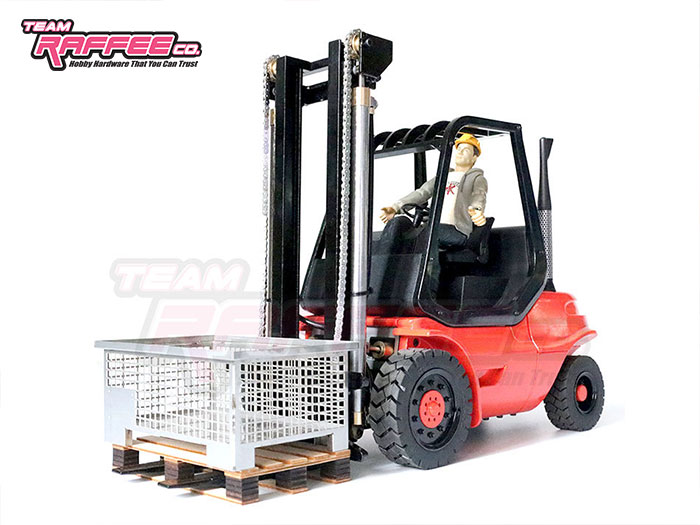 All-New 1/14 RC Hydraulic Forklift ARTR
 The ARTR version (almost ready-to-run) comes built, just add your radio.
Specification:
Scale: 1/14
Steel construction (body and frame)
Plastic interior (seat, dash, steering wheel)
Size

Length: 311.5mm
Width: 115.6mm
Height: 210mm

Lift Weight: 1.5kg
Tire Rubber Compound: Soft
Radio: 6-channel (not included)
Battery: 7.4V 2S Lipo (not included)
Connection Type: XT60
Battery size: 83x40x16mm (LxWxH) (not included)
Refueling Steps: Can use 35 or 46 hydraulic oil to add 35 ml, using the 2.0mm sleeve.
Includes two wooden pallets and a steel welded container.