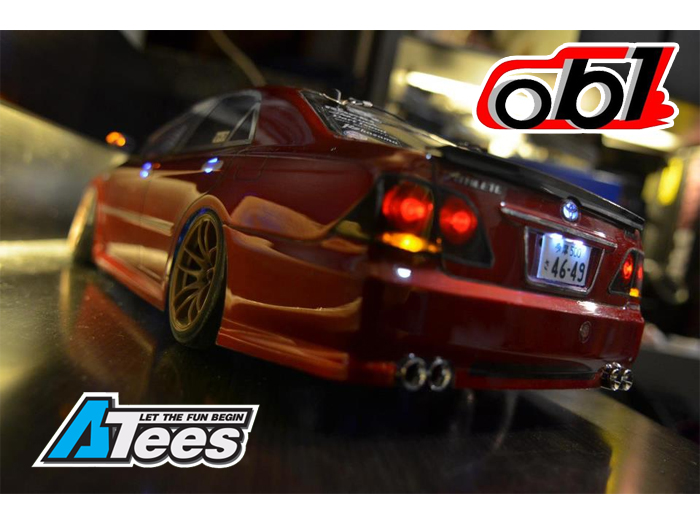 Blinding Lights From ob1-RC LED Systems
ob1-RC creates some insane LED light systems for all sorts of cars. They have a system for touring and drift cars, one for buggies, trucks, and crawlers, and they also have one system for 1/14th trucks. Their LED systems comes with a ton of different functions and LED slots, up to 12 different LED connectors. Their packages come with front headlights, brake lights, left and right blinker signals, and you can add additional units on it to your own likings. It takes 1-4 channel input, and it has an auto-calibration process every time you turn it on that makes it easy to plug in and play. There's a main and sub unit that allows you to control the various lights through only one connection, and it works on virtually all RC systems in the market. It's powered by your ESC so there's no need for an external power source. From now on, every time you turn your car, hit the throttle, or step on the brakes, your car's LEDs will react accordingly, as long as you have ob1's LED system!

If you're looking to get this sweet LED system, check out the Shop Now button below!