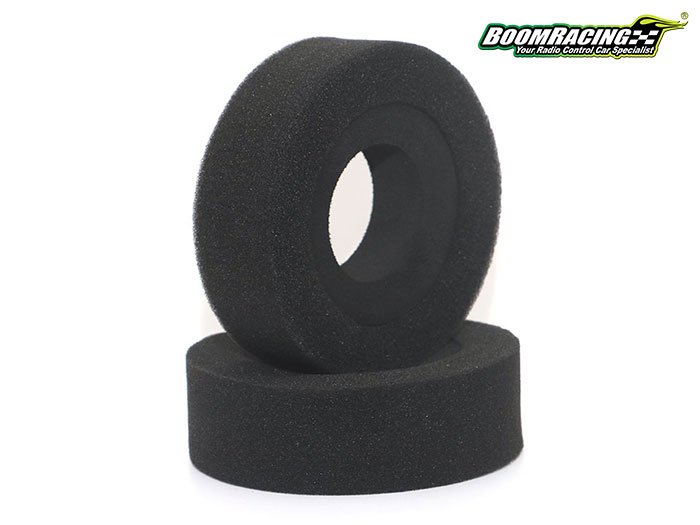 Boom Racing 1.55 x 4.19 Inch 2-Stage Crawler Tire Foam Inserts
Your spoke, Boom Racing listened! Introducing Boom Racing's all-new dual-staged 1.55" x 4.19" sized foam insert in soft open outer foam and hard closed inner foam.
The hard inner closed cell foam insert maintains sidewall integrity for better sidehill performance. The soft outer open cell foam helps the crawler tire to conform to the surface of the terrain.
Specification:
Compound:
Size:

For 1.55" x  4.19" Tires
Height: 102mm (4.01") Outer / 70mm (2.76") Inner
Width: 35.5mm (1.4") Outer / 28mm (1.1") Inner