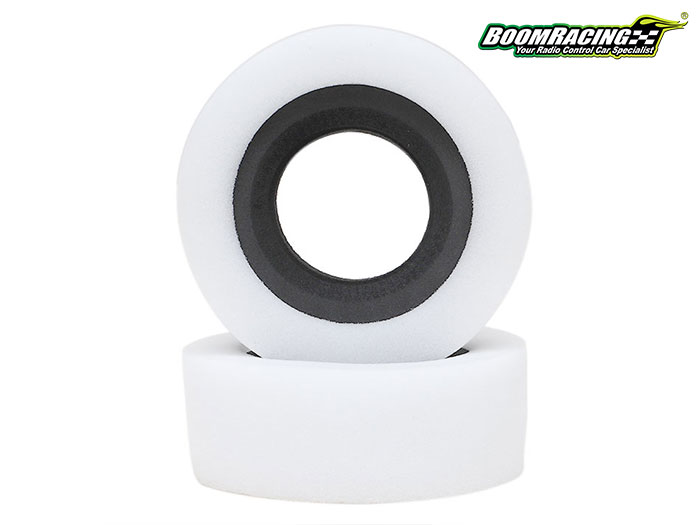 Boom Racing 1.9 Dual Stage Soft/Hard Foams For 4.75/4.45 Crawler Tires
Boom Racing releases all-new soft outer / hard inner dual stage foam inserts for 1.9x 4.75 and 4.45 crawler tires.
Both 4.75" and 4.45" inserts come in soft outer cell foam insert and hard inner closed foam insert.
Soft outer foam provides traction for the tire to sink into the surface for more grip.
A firmer inner closed cell improves sidehill performance and maintains a better sidewall structure.

Specification:
Outer Open Cell Foam: Soft
Inner Closed Cell Foam: Hard

Size:
4.75":
Open foam: 118.5mm x 46.5mm
Closed foam: 85.5mm x 36.5mm
4.45":
Open foam: 111.0mm x 46.5mm
Close foam: 75mm x 32mm