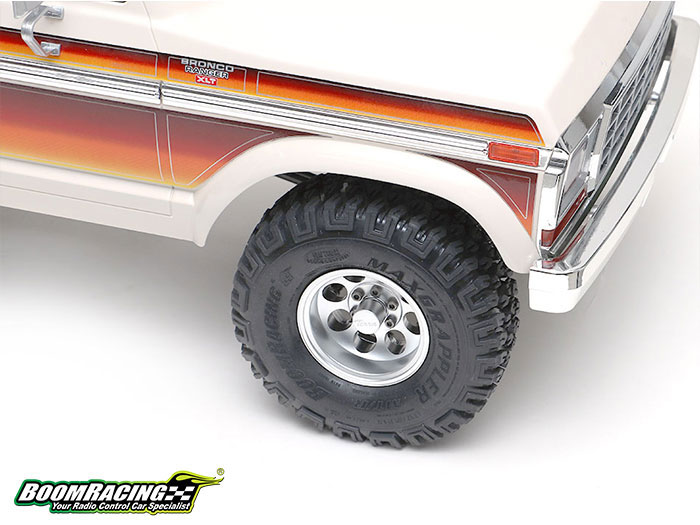 Boom Racing 1.9 MAXGRAPPLER 4.45x1.45 Scale Crawler Tire Gekko Compound
This is Boom Racing's third MAXGRAPPLER tire. This latest tire is the tallest and widest out of the three at 4.45" (113mm) tall and 1.45" (37mm) wide.
Maxgrappler is Boom Racing's line of scale performance crawler RC tires. It is a realistic scale replica of 1:1 street-legal tires.
Tire is ribbed on the inside to maintain tire profile during side-hill crawling. The high-performance Gekko compound is soft and tacky. It is developed specifically for RC crawling & trailing.
Features:
Gekko Compound - super soft and tacky rubber compound
Reinforced tire carcass for sidewall strength and rigidity
More advanced tread pattern design to hold lugs
Good performance even in wet conditions
Scale tire details
Specification:
For 1.9" tires
Tall: 4.45" / 113mm
Width: 1.45" / 37mm
Gekko Compound (super sticky and super soft)
Open-cell foam insert
Size:
Wheel Size: 1.9"
Height: 4.45" (113mm)
Width: 1.45" (37mm)
Includes:
2x 1.9" MAXGRAPPLER tire Gekko Compound (2)
Single open stage foams (2)
2x Open Cell Foam Insert
Decal
Foam Options: